Have you or someone you know been suffered from medical negligence by a medical professional? If that's the case, we can help you obtain the compensation you deserve.
Medical facilities can be a daunting prospect to take on without the aid of legal experts, as they typically have a strong legal defense attorney. While this may be the case it's vital to realize you have the right to defend your health by being able to file a claim against a medical facility.
If you're wondering if you can sue a hospital for medical negligence, understand that you can. We're here to assist you in identifying what medical malpractice is and how to fight it.
Defining Medical Malpractice
We don't expect doctors and other healthcare professionals to make deadly mistakes since they are professionals in their fields. When you or someone you love is harmed by medical malpractice it can be devastating.
So, what exactly is medical malpractice? When a patient is hurt or wronged by a medical professional's incorrect diagnosis, or when an avoidable occurrence takes place during any treatment or procedure, this is referred to as medical malpractice.
It might be difficult to discern whether or not you have been a victim of medical negligence. This is why obtaining the services of a professional lawyer may make all the difference in your case.
Any unethical or negligent conduct or accident involving a medical professional should be reported as soon as possible. Those who become injured should begin working on their legal cases to protect their rights and health right away.
Common Medical Malpractice Problems
Every day, a variety of medical malpractice issues arise. Medical negligence, unfortunately, is all too prevalent.
Here are the most frequent medical malpractice claims:
Diagnosis failure: failure to diagnose disease/impairment or diagnosing the wrong issue.
Improper treatment: failure to treat the patient how other doctors would or treating the patient incompetently.
Does not give informed consent: failure to warn the patient of possible risks from treatments, surgeries, or procedures.
Birth injuries: child suffers from a birth injury due to medical negligence.
If you feel you have been harmed by medical negligence, it's critical to act immediately to ensure you are within the time limit allowed under Florida law to report your injury.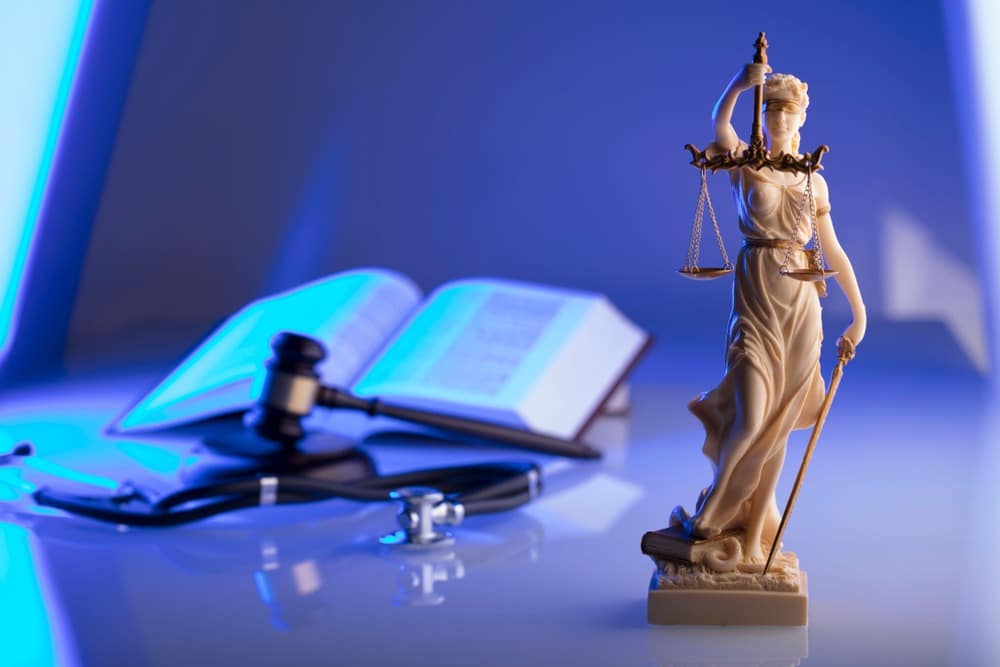 Proving Medical Malpractice
Individuals who have been the victim of medical malpractice in Florida have a two-year time limit to disclose their injuries. It's crucial to understand those two years start from the day the damage was discovered.
When you submit a medical malpractice claim within the designated time your attorney will fight hard to demonstrate how it led to harm. The first step in demonstrating the damage is to confirm your doctor-patient relationship. Your lawyer will get your health records and look for documented proof of prior visits with this provider in order to establish this connection.
The most important component of having a successful medical malpractice case is to show that the healthcare provider acted in a negligent and hazardous manner, which might be difficult. This is referred to as "Medical Standard of Care," during which your lawyer and the clinic's lawyer will compare your situation/procedure to other comparable operations done by other healthcare workers in your area.
The third and final necessary component is to obtain an "expert medical witness," who will testify about what a competent healthcare worker would do during the same operation. The expert witness' testimony might reveal a gap between how the provider should have handled it and how they in fact handled it, which is exactly what any plaintiff wants to discover in these circumstances.
How To File For Medical Malpractice
Hiring an experienced attorney to assist you in building your case is the first step toward filing a medical malpractice claim. When seeking a medical malpractice law firm in Charlotte County or Sarasota County it's important to find one that has a track record of handling these types of cases.
When you initiate a lawsuit against a medical practice you most likely will be up against an experienced team. It is crucial that your attorney is aware of all the necessary procedures involved to ensure that you have a strong case with the evidence to back it up.
Hospitals and medical clinics frequently have rules and procedures in place to protect themselves against financial losses due to unforeseen circumstances. Hiring a law firm such as FGB Law in Port Charlotte is the best choice since we have proven results in fighting for our clients that have suffered from medical malpractice.