Our Work In The Community
#FGBLawCares gave a $1,000 donation to this amazing organization- Rescue Garage in June 2021. The overwhelming response to our request for pet pictures allow us to assist in their continuous need of leashes, collars, and harnesses.
---
In May 2021 for Pet Appreciation Week #FGBLawCares reached our $500 goal with Rescue Garage in less than 24 hours!
---
#FGBLawCares sponsored this Leadership North Port event in January 2021. We had the opportunity to meet with a number of non-profit organizations serving North Port.
​
---
#FGBLawCares surprised the staff and their families to FGB FAMILY FUN NIGHT at the North Port Aquatic Center!
This a private event in October 2020 was hours of fun, laughter, snacks and being together to celebrate a successful year despite the challenges we faced. #supportinglocalbusinesses
​
---
#FGBLawCares is a Business Partner Sponsor for the third consecutive year for The Divas 9th Annual Masquerade Ball Saturday, February 29, 2020!
​
---
In January 2020, Kellie Dunson &#FGBLawCares Congratulates Jones Family Insurance Agency Inc for their Fantastic Ribbon Cutting!
​
---
Angela Palermo from C&F Movers Brought Cookies Today!
#FGBLawCares supports Chamber of Commerce's small business friends! #GetMoving
​
---
Frohlich, Gordon & Beason Celebrates the Season at Escaped Rooms Unlocked #supportinglocalbusinesses
​
---
Managing Partner, Jay Gordon, and Partner, Brian Beason, at NPACC Business to Business Expo in August 2019
---
Our very ownSarah Lehman and Kellie Herman Dunson do Christmas in July!
---
#FGBLawCares Dr. Stefanie Ascher, Steven Ascher and Amy Tipton at Evolve Chiropractic took the time in July 2019 to talk to our staff about the benefits of chiropractic care.
---
Getting the community prepared for Hurricane Season June 1 – Nov 30. The Fire Department, Helping Hands SW FL LLC and Life Care Center of Punta Gorda hosted a Hurricane Preparedness Luncheon.
---
#TeamFGBLawCares teamed up with Los Dos Cristianos Coffee to participated in the 2019 Memorial Day Veterans 10k & 5k Race.
---
Chris Frohlich, Vice-President of Southwest Florida Trial Lawyers Association, and W. Cort Frohlich attended the Membership Appreciation Reception in Fort Myers. Florida Justice Association President-Elect, Leslie Kroeger, provided updates from the 2019 Legislative Session.
---
Our Managing Partner and Charlotte County Habitat for Humanity Board Member, Jay Gordon, was able to be a part of the dedication ceremony for our friend Ruby Miller.
---
Partner, Brian Beason, had a great time planning and spending the day with Leadership North Port Class of 2019 for Justice and Media Day.
---
In May 2019, Sergeant Wendy Miller Crawford organized and invited us to participate in NATIONAL CORRECTIONAL OFFICERS & EMPLOYEES WEEK. #FGBLawCares honors and recognizes the dedicated staff who manage theCharlotte County Sheriff's Office Correctional Facility and appreciate all that they do for our community.
---
#FGBGirlSquad spent their lunches this week stuffing eggs with candy for the Deep Creek Community Church's Easter EGGStravaganza 2019!
---
#FGBLawCares In April 2019, we helped raise money for Drug Free Charlotte County at the Over the Edge for Prevention Event in Murdock.
Dennis T. Rex, our Customer Saurus Representative and others successfully rappelled down the SunTrust building!
To donate visit: https://give.overtheedge.events/81Srg3?ref=ab_b7r9c1_ab_AqovQWSvwZJAqovQWSvwZJ
---
#FGBLawCares In March 2019, we hosted the Charlotte County Chamber of Commerce Business Card Exchange!
We were excited to welcome our friends to our office to meet our staff, play some ping pong & cornhole, and sample the delicious food prepared for us by Zoe's Sweet Kitchen.
---
#FGBLawCares We wanted to make sure all of our friends at The Homeless Coalition are staying safe out there on the roads by providing them with new emergency car kits! They can now transport their residents in the safest way possible!
---
#FGBLawCares In February 2019, we attended the Charlotte County Chamber of Commerce Business Expo at the Charlotte Harbor Event and Conference Center.
Congratulations to Jennifer Bramlitt with AADisaster Restoration24/7, Inc. for bring the winner of the Roadside Emergency Kit we raffled!
---
Our Pre-Suit Paralegal, Julie Flood, organized donations in our office for the Animal Welfare League. In January 2019 she delivered lots of toys, leashes, collars and treats for the doggies and kitties and over $200 in sponsorship monies!#FGBLawCares
---
Marine Helicopter Pilot, First Lieutenant Anthony Borrego has a challenge! If we can each get one person to join us in the race in Punta Gorda or virtually, we can raise an additional $25,000 plus to help Veterans in need!
It's our turn to make a difference in the lives of our Veterans by signing up to run or walk the race!
Please share this with your friends! Visit https://www.memorialdayrace.org to learn more, or sign up nowhttps://runsignup.com/…/PuntaGorda/MemorialDayVeteransRace
---
2018 Senior Santa's of North Port at Quality Health Care Center – North Port today. This is Linda Zick's 5 year leading this week long event and FGB is proud to have sponsored & supported the past 2 years… we look forward to many more years of loving on our seniors!
---
#TeamFGBLawCares Participated in the Charlotte Harbor 0.5K on December 2018. Thanks Los Dos Cristianos Coffeefor sponsoring with us again! #CoffeeAndDonuts
---
Charlotte Sun captured Charlotte County Chamber of Commerce's 2nd Annual Murdock Administration Building Tree Lighting
---
#FGBLawCares Loves our Pop Warner Teams!
Dennis T. Rex and Fredrick are SO EXCITED for our Charlotte Warriors and Port Charlotte Bandits Football and Cheer this winter 2018!! Short arm problems stopped them from participating in sports – because being a T-Rex is hard, but their #PeaceRiverPride is STRONG!
---
#TeamFGBLawCares Loves spending time with all of our favorite people at the Turkey Trot. Thanks Los Dos Cristianos Coffee for sponsoring with us again this year!
---
Tune into the Golden Hippo Show until 9:00am this morning for Law Talk with Cort Frohlich.
Cort and Hippo have been together on the radio for years answering your legal questions, give them a ring at 941.206.1188
---
#FGBLawCares On October 12, the Leadership North Port 2019 experienced SIM-SIC. Attorney Jay Gordon a graduate of the Inaugural Class of LNP 2017, along with fellow Alumni, led this year's SIM-SOC Session.
SIM-SOC is a "game" used to teach various aspects of sociology, political science, and communication skills. It provides a way for participants to better understand the problems of governing a 20th century style nation state society.
---
#TeamFGBLawCares Our first at the Bocca Lupo "Howl At The Moon" 5k night race!
---
The FGB team ran the 5K at Remember the Fallen in North Port– September 11th, 2018
---
Habitat for Humanity South Sarasota County, Inc. WOMEN'S BUILD 2018 will be October 23rd – October 27th. Contact Emily Shaw for more information: es***@ha******************.org or (941) 493-6606 ex.228
​ SPONSORSHIP OPPORTUNITIES ARE STILL AVAILABLE #FGBLawCares
​
---
We had a lovely lunch and learned Hands Only CPR
Thank you Bayfront Health Port Charlotte & Punta Gorda and Linda Howard, because of you and your team, we are prepared to save a life! #StayinAlive
---
North Port Area Chamber of Commerce Business to Business Hot Summer Nights Expo #7 – August 2018
​
---
The commitment we have to our community continues to grow… Congratulations to Attorney Brian Beason, graduate of North Port Area Chamber of Commerce Leadership North Port 2018 and to our Office Administrator, Kellie Herman Dunson, graduate of Charlotte County Chamber of Commerce Leadership 2018
---
Kellie and #FGBLawCares Hosts Meeting for Drug Free Charlotte County on June 27th, 2018. Oh! And, Dennis T. Rex, was a #rawring good host. #NoMoreVictims
---
2018 Dancing with the Charlotte Stars on March 9th – #FGBLawCares Helps Ashley Houseman Exceed Her $10,000 Goal for Charlotte County Kiddos via Charlotte Arts
---
#FGBLawCares Donated 13 bags FULL of Food Items to Help Chick-fil-A Port Charlotte PACK THE BUS! They Matched EVERY Food Item Donated – so that's 26 bags!
---
#FGBLawCares has Fun with Neighbors at the Expo 2018 Tradeshow and Business Summit at the Charlotte Harbor Event and Conference Center – February 2018
---
The February 2018 Food & Wine Issue of HARBOR STYLE Magazine features some of our FGB favorites – Attorney Chris Frohlich and his girlfriend Andrea!
​
---
Frohlich, Gordon & Beason and Bouchard Law at C.A.R.E. Ball Supporting the Fight Against Domestic Violence, Rape & Violent Crimes
---
Attorney Jay Gordon was honored to once again escort the ladies of the Business and Professional Women of Charlotte County for their 2nd Annual Scholarship Fundraiser Fashion Show – January 2018
---
#FGBLawCares Thanks Its Clients with Over 400 of Love-Inspired Goodies to start 2018 Off Right
---
#FGBLawCares Hosts NPACC's Business After Hours
---
#TeamFGBLawCares just registered 19 runners for Active Network's 10th Annual Hands Across the Harbor Half Marathon Run, Walk and Ride!
---
#FGBLawCares Joins North Port Area Chamber of Commerce at Their Annual Holiday Social and Toy Drive
---
#FGBLawCares Sponsors Kindness Community's 2017 Senior Santas of North Port Event gives gifts to our beloved local senior community.
---
#FGBLawCares serve our local kids with this crazy bunch! Charlotte County Young Life is truly making a difference!
---
#TeamFGBLawCares just registered 26 runners and walkers for the Charlotte County Habitat for Humanity's 19th Annual 5K Run / Fun Walk Turkey Trot!
Also, we and partnered with Los Dos Cristianos Coffee to everyone an extra boost!
---
Dennis T. Rex and his co-workers at #FGBLawCares made cupcakes for our friends at the North Port Police Department.
We also their Crime Dog teamed up with our Customer Saurus Representative to wish you a Happy Halloween and to remind all of you to stay safe out there for Halloween 2017!
---
THIS SATURDAY the 28th of October we have an opportunity to raise much needed funds for your local Charlotte County Young Life and #FGBLawCares is a proud sponsor!
---
Cort Frohlich at a ribbon cutting for Frohlich, Gordon & Beason, P.A. with Charlotte County Chamber of Commerce- October 2017
---
NATIONAL GOOD NEIGHBOR DAY was created to acknowledge and celebrate the importance of being a good neighbor. It is a blessing to have a good neighbor, but it is even a greater blessing to be a good neighbor. Good neighbors often become friends and #FGBLawCares wanted our new neighbors to know that if they ever need us, we are here for them.
---
#TeamFGBLawCares participated in the Venice YMCA's Splash-N-Dash Event on Saturday, Sept. 2nd, 2017 at Sharky's Venice Pier!
---
The 14th Annual Fred Lang Foundation Summer Ball July 2017– A Summer Night In Tahiti – to benefit Charlotte Behavioral Health Care. Board Member, Attorney Cort Frohlich, Master of Ceremonies, and everyone who attended, raised over $25,000 to assist children and families of Charlotte County with professional mental health and crisis counseling.
---
Our Litigation Paralegal, Jess, and her friends were #TeamFGBLawCares for the 3rd Annual Bowling For Kids Sake. Over $5,000.00 was raised for Big Brothers Big Sisters of the Sun Coast.
---
#TeamFGBLaw had a great time at the Charlotte County Habitat for Humanity 9th Annual Hooked on Habitat Redfish Captains Dinner and Tournament– May 2017.
---
Memorial Day Veterans 10K & 5K Race 2017
You are a HUGE BLESSING to our family.

– Mark
Highly recommend!

– Nancy
"Being involved in a hit and run car accident that involved three other cars was extremely stressful. Knowing that Mr. Gordon and his team were handling all the communications with the insurance …"

– Janis
"Cort & Brian genuinely cared about my case and fought to bring some measure of justice. They were willing to do whatever was required on my behalf to resolve the case. Their rebuttal of opposing …"

– Pamela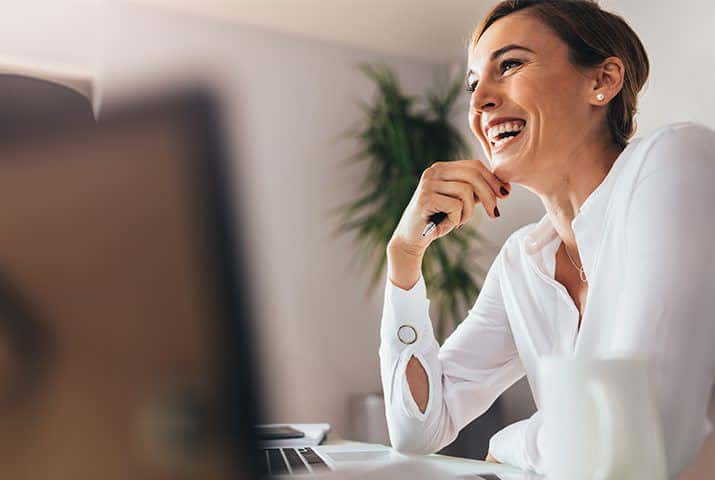 EVERY CLIENT IS
IMPORTANT TO US
WORK WITH AN ATTORNEY
Who Cares as Much About Your Case as You Do
We Achieve the Best Possible Results
for Our Clients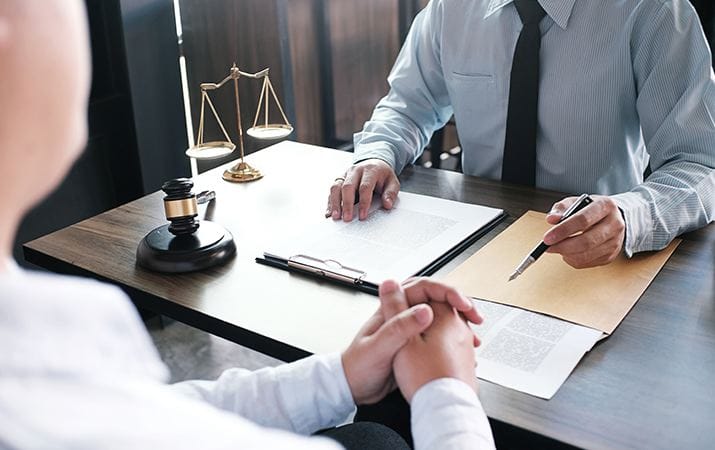 $20 Million

Wrongful Death
$2.2 Million

Boating Accident
$1.4 Million

Pedestrian Accident
$1.3 Million

Motorcycle Accident
$850 Thousand

Motorcycle Accident
$750 Thousand

Wrongful Death
$700 Thousand

Car Accident
$600 Thousand

Product Liability
$527 Thousand

Motorcycle Accident
$461.9 Thousand

Car Accident