Have you recently incurred an injury on or in a rental property? You might be wondering what to do and who is at fault.
The majority of injuries in rental apartments are caused by the landlord or building owner's carelessness in fixing faults. Other incidents may simply be an unfortunate accident. It might be tough to determine what specifically led to your injury.
Here's how to determine who is at fault for an accident in a rental apartment, and why you should seek legal counsel.
Common Accidents on Rental Properties
There are several accidents a tenant can experience while living in a rental property and not all involve being physically inside the dwelling.  Some can be outside on the grounds, while using amenities, or along the staircase.
Here are some of the common accidents a tenant can experience in an apartment or rental property:
Slippery floors (due to leaks or weather)
Falling debris
Falling down steps from burnt-out lighting
Wet items on sidewalks
It is the responsibility and legal duty of the landlord to ensure that the property is properly maintained and that things are functioning normally in order to avoid situations in which tenants are harmed.
If you are hurt while in or on a rental property your legal actions will be determined by your unique situation. For example, your lawyer may suggest a slip and fall claim.
A slip and fall is a personal injury situation. Slip and fall refers to you injuring yourself by slipping or tripping as a result of others' carelessness. Personal injuries include someone being harmed or injured due to someone else's negligence.
You can suffer an accident on a rental apartment property that isn't subject to slip and fall. A ceiling fan or light fixture, for example, might not be properly installed, causing it to fall on top of you. Instead of slipping and falling, this would qualify as a personal injury claim.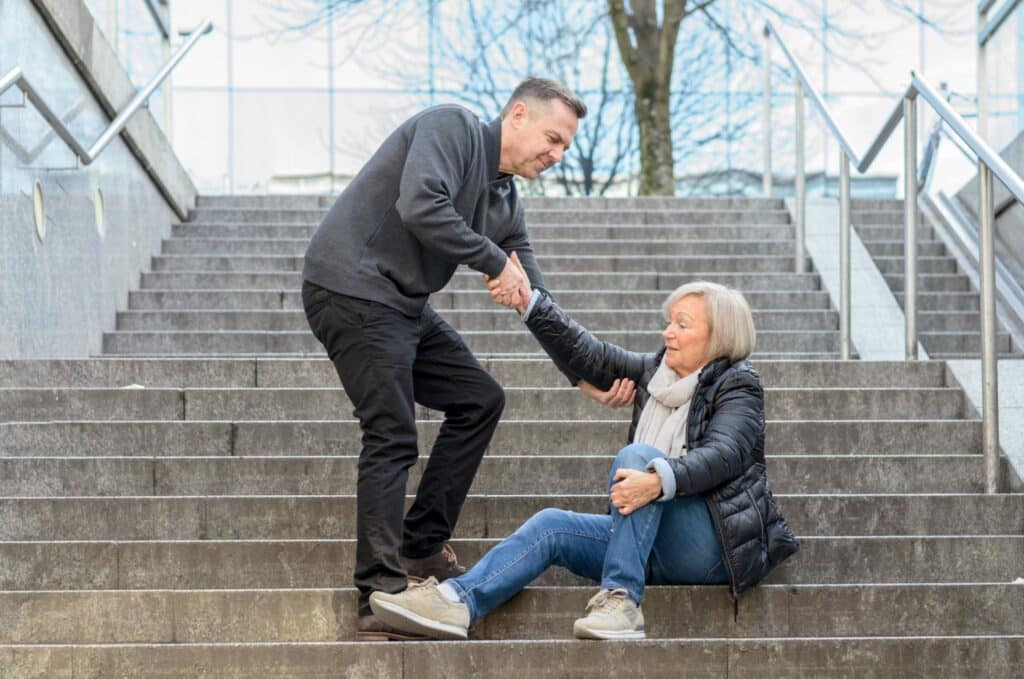 How To Tell Who Is Responsible for Injury
Accidents do occur from time to time. Not every slip and fall on an apartment complex's premises will result in a lawsuit, but certain circumstances will. For example, if the building owner has neglected to maintain or upgrade some of the fixtures, he or she may be legally responsible. However, if they were unaware of the damaged items, it might be difficult to place blame.
To be able to successfully attribute the blame to the landlord they must have been aware of the issue that caused the injury yet done nothing to prevent it, implying responsibility. If you're unsure who's to blame in your situation it's a good idea to seek legal advice.
Steps To Take After Sustaining an Injury
The first thing you should do after suffering an injury at a rental property is to take photographs. If you are severely injured always seek medical attention right away and have a friend or relative get the photographs for you. Here are a few things to photograph in any situation:
The immediate area you are in
Bruises or cuts on your body
Damages
Puddles or leaks
Broken items
Seeking medical attention no matter the severity of your injury not only ensures you are safe but it also creates documentation of your injuries as a result of the accident that can be presented in your claim later on.
You should also notify your landlord or building owner about the incident so they are aware of what's happening. After you have taken these steps it is time to contact an experienced law firm to ensure you have the proper legal representation moving forward.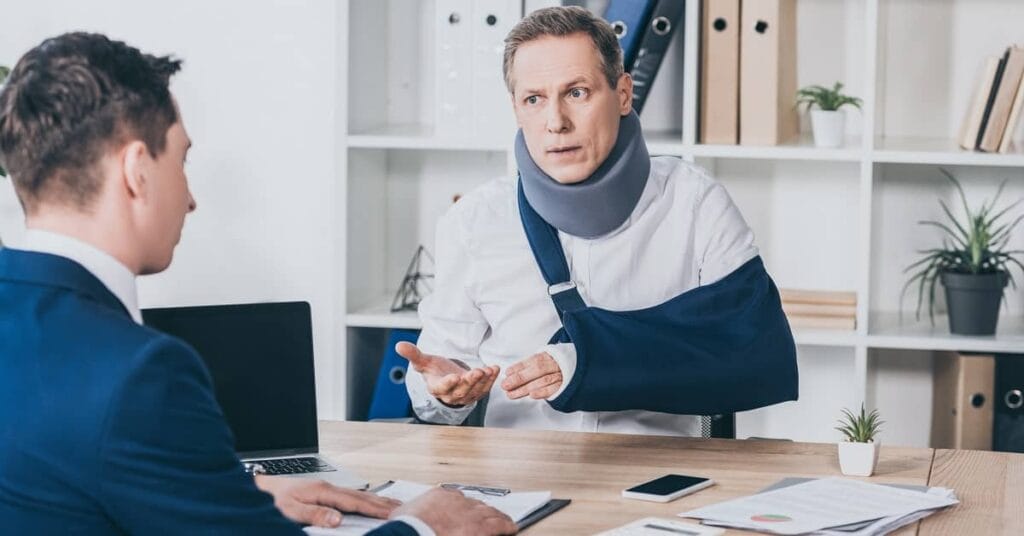 When you make a claim against a rental property you should consider seeking the assistance of a lawyer since you'll need to show that the accident was due to the landlord's negligence. Your attorney will make gather evidence to prove this.
Throughout the process, the landlord will have an opportunity to pay a settlement, which will conclude the case. If they decide not to then the case will go to court, where a jury will decide how much compensation is awarded if the plaintiff wins.
Your attorney can tell you the chances of your case succeeding, whether or not to accept the landlord's offer if one is made, and an idea of how much compensation you may receive if you decide not to.